News & Updates
Friends of the TCU Library Announce New Board Members
The Friends of the TCU Library is pleased to welcome three new board members: Holly Cimo, Dhananjaya "DJ" Perera and Caroline Samis.
"We're excited to expand our board with three new members who will bring diverse expertise and insight to our work," said Friends President Stephanie Sumner Brentlinger '88. "Their extensive experience will be invaluable to the Friends of the TCU Library as we move forward with many new and strategic initiatives to promote and enrich the resources, services and operations of the Mary Couts Burnett Library."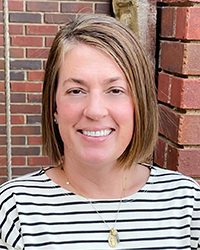 Holly Cimo grew up in Houston, TX and graduated from Vanderbilt University with a BS in Spanish. She spent nine years in the classroom teaching Kindergarten and second grade in Houston and Dallas before moving to Fort Worth in 2008 with her husband Michael. She has two children, Jack (15) and Clara (12), who attend Fort Worth Country Day School. Cimo currently volunteers both at the school and in her neighborhood where she serves on their association's board. A lifelong lover of books, she enjoys helping in the FWCD Lower School library and is excited to explore all that the TCU Mary Couts Burnett Library offers.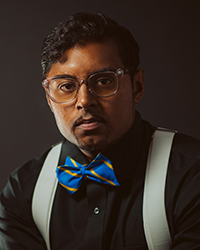 Dhananjaya "DJ" Perera is a Sri Lankan American artist residing and practicing in Fort Worth where he has also served as an art educator for the past eight years. He currently is teaching for Eagle Mountain Saginaw ISD's Boswell High School. Perera first moved to the United States in 2006, graduated from TCU in 2010 with a BFA in Painting and Drawing, and received his MFA in Painting and Drawing from Pratt Institute in New York. Perera has served as a Visiting Artist facilitator for the Kimbell Art Museum, as a National Advisor to the Permanent Mission of Sri Lanka to the United Nations and most recently as a panelist for KERA's 2021 State of the Arts. His work has appeared in several exhibitions and he has been the recipient of many accolades, including being awarded one of the "New Normal" grants funded by Mr. Edward and Mrs. Sasha Bass during the height of the COVID-19 pandemic.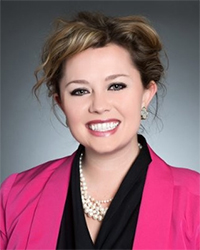 Caroline Samis joined Frost Bank over three years ago as a Business Development Officer for the Frost Wealth Advisory Group. She focuses on generating new Private Trust and Investment Management Services for the North Texas region, as well as leads the Family Legacy Services Team in Fort Worth. A fifth generation Fort Worth native, Samis is an SMU graduate, former Washington, D.C. Capitol Hill staffer, and a Development Fundraising Officer at her alma mater, All Saints' Episcopal School of Fort Worth. Samis is involved in the Fort Worth community serving on the Board of the Cliburn Foundation, the Board of the Union Gospel Mission of Tarrant County, the Board of Rutledge Cancer Foundation and a member of the SMU Fort Worth Alumni Chapter Leadership Committee.
The board also includes:
Stephanie Sumner Brentlinger '88, President
Craig Barbolla, Vice President
Kevin Kuenzli, Treasurer
Shelda Dean, Secretary
Mary Kay Varley
Since the organization's founding in 1972, the Friends of the TCU Library have enriched the University with their generosity. The Friends of the TCU Library is a coalition of individuals dedicated to helping the library maintain excellence by providing funds for reference materials, books, rare books and continues to provide much-needed support for equipment as well as support its many programs. We will continue to fund many worthwhile projects for the library. For more information, please visit the Friends of the TCU Library website.
Upcoming Events
Make a Gift
Via credit or debit card:
Via check:
Friends of the TCU Library
TCU Box 298400
Fort Worth TX 76129
Questions?
Contact Shelda Dean
via email: s.dean@tcu.edu
via phone: 817-257-6109