March 9, 2023
6 pm - Cocktail Reception
7 pm - Dinner
Celebrate the intellectual heart of Texas Christian University.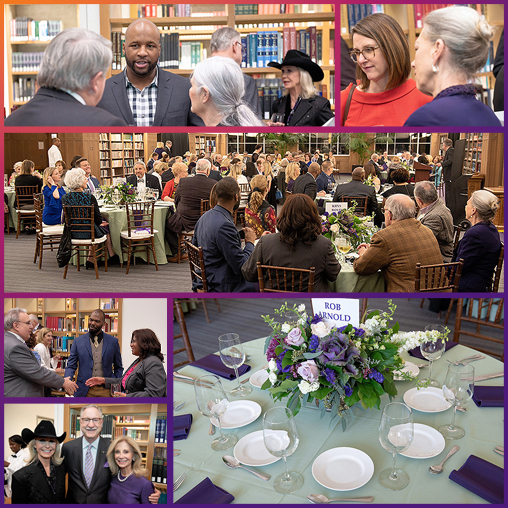 Sponsors
Thank you to our sponsors for their support!
SCHOLAR
Molly and Rusty Reid
DONOR
McDonald Sanders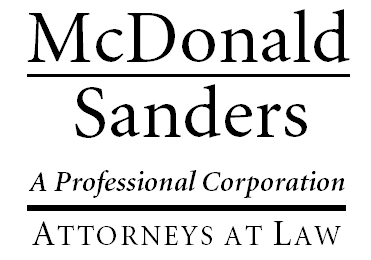 CONTRIBUTOR
Kate and Craig Barbolla
FRIEND
Anne Burnett Marion School of Medicine at Texas Christian University
Holly and Michael Cimo
Frost
Jeannie and Kenneth Huffman
Janet Quisenberry
It Was An Evening of Great Conversation
Guests gathered to enjoy an evening like no other — one where they didn't have to be quiet in the library. This event brought together distinguished Horned Frogs and library supporters to celebrate the intellectual heart of Texas Christian University — the Mary Couts Burnett Library — and to help raise funds dedicated to expanding TCU's Special Collections with new acquisitions of historical importance. Attendees were treated to a fun evening of visiting with old and new friends, learning about our table hosts and enjoying a wonderful meal.
This year's focus for "An Evening of Great Conversation" was all about highlighting the importance of providing powerful and creative research and learning opportunities for our faculty and students with rare and unique primary source materials found in Special Collections.
Featured guests included:
Carolina Alvarez-Mathies — Executive Director, Dallas Contemporary
Eric Bell — TCU Head Women's Soccer Coach
Krys Boyd — KERA Host & Managing Editor, Think
Julie Butner — President/CEO, Tarrant Area Food Bank
Pam and Bill Campbell — Founders, William Campbell Contemporary Art
Sonny Dykes — TCU Head Football Coach
Mark Istook — Anchor, Daybreak, WFAA
Bob Jameson — President/CEO, Visit Fort Worth
Opal Lee — Grandmother of Juneteenth, National Juneteenth Observance Foundation
Dave Lieber — Columnist, "The Watchdog," The Dallas Morning News
Jacques Marquis — CEO/President, The Cliburn
Eric Nelsen — Actor and Producer, Recently Portrayed "Ennis" in 1883
Patrick Newman — CEO/President, Botanical Research Institute of Texas
James Riddlesperger, Jr. — Professor of Political Science, TCU
Kirk Saarloos — TCU Head Baseball Coach
We are very appreciative of our sponsors. With their help, we made tremendous progress toward our fundraising goal. A special thank you to our Scholar level sponsor Molly and Rusty Reid from Higginbotham Insurance and Financial Services and McDonald Sanders Law Firm for supporting us at the Donor level.
Thank you to our special guests and attendees for their dedication in helping grow the library's rare book and archival collections to a higher level of excellence, and for creating conversations for years to come!
Photo Gallery
Click on each image to open a larger version in a popup window.
Explore how the Mary Couts Burnett Library is central to learning and life at TCU.
Click on any image to open a larger version in a new window.